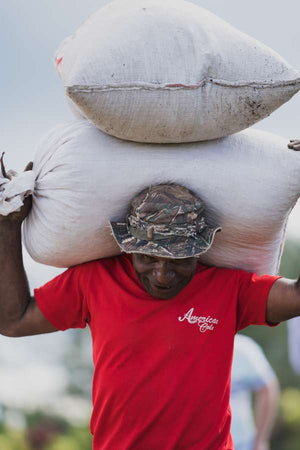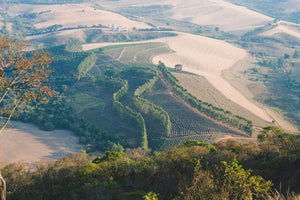 Espresso Blend
We blended 2 great single origin coffees!  One from Papua New Guinea and another from Brazil.
Expect full body sweet espresso with great crema.

You will get pleasant sweet chocolate some nuttiness and hints of earthy finish.
Papau New Guinea
Simbai Balus Kopi (
Simbai Airplane Coffee
) comes from the Simbai area, just over the Bismarck Range bordering the Western Highlands Province and Sepik Province. Volcafe PNG Exports, our sister company in Papua New Guinea, services over 4000 farmers in this isolated region through four airstrips.
Since all coffee from Simbai is transported via plane, getting Simbai Balus Kopi is not easy. In order to access the supply chain Simbai farmers must bring their coffee to an airstrip; some farmers have a day's journey from their farm to the airfields. At the airfields, the parchment is weighed, recorded and stored in sheds (which were built by Volcafe PNG)
Brazil Salmo Plus 
Our Brazil Salmo Plus is a blend of 100% Cerrado region coffees from 12 producers. The coffee was purchased at farm-gate and processed by Volcafe Santos, our sister company in Brazil, in their facility in Varginha, Minas Gerais.

In the Brazil the natural process means ripe and raisin cherries are collected, cleaned and separated by weight at washing stations. The pre-drying process occurs under the sun between 2 to 7 days or more (farmers favor full sun dried process whenever possible) and finalized in mechanical driers followed by 30 days of resting in wood boxes to homogenize the dry coffee.